It had been quite some time since I last reviewed my portfolio. Amidst my busy schedule, I had not had the opportunity to revisit its core elements. However, when I finally took the time to assess it, I recognized some significant gaps, with the primary one being the lack of personality. While the monochrome branding had its advantages, it fell short in terms of character and individuality.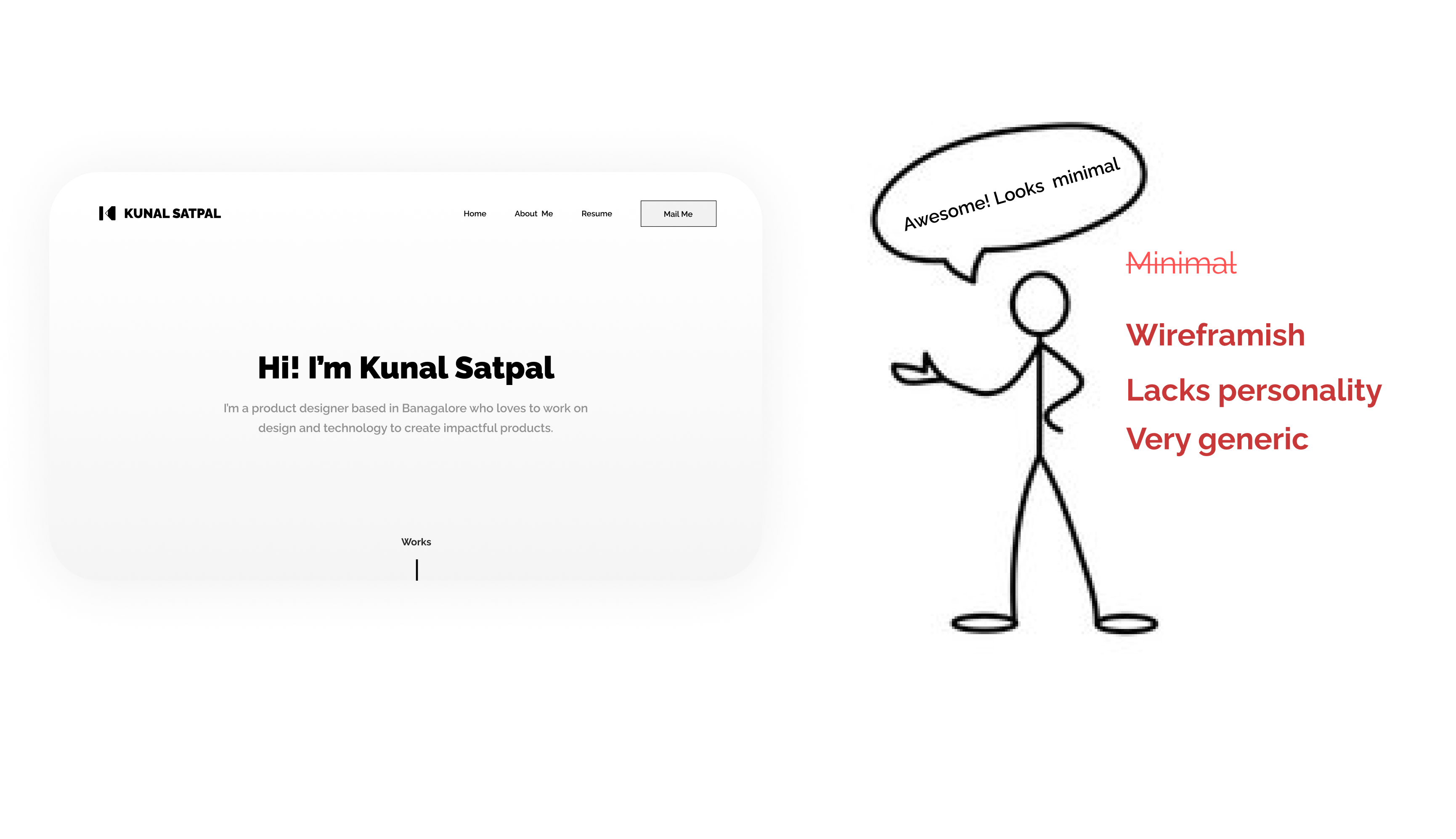 I looked at a bunch of other portfolios and started experimenting with particles, characters, illustrations, and some ideas like merging engineering with design. Another concept transformed the initial wireframe into a full website as users scrolled. Sounds great right? But I wanted more—I wanted my portfolio to reflect my personality.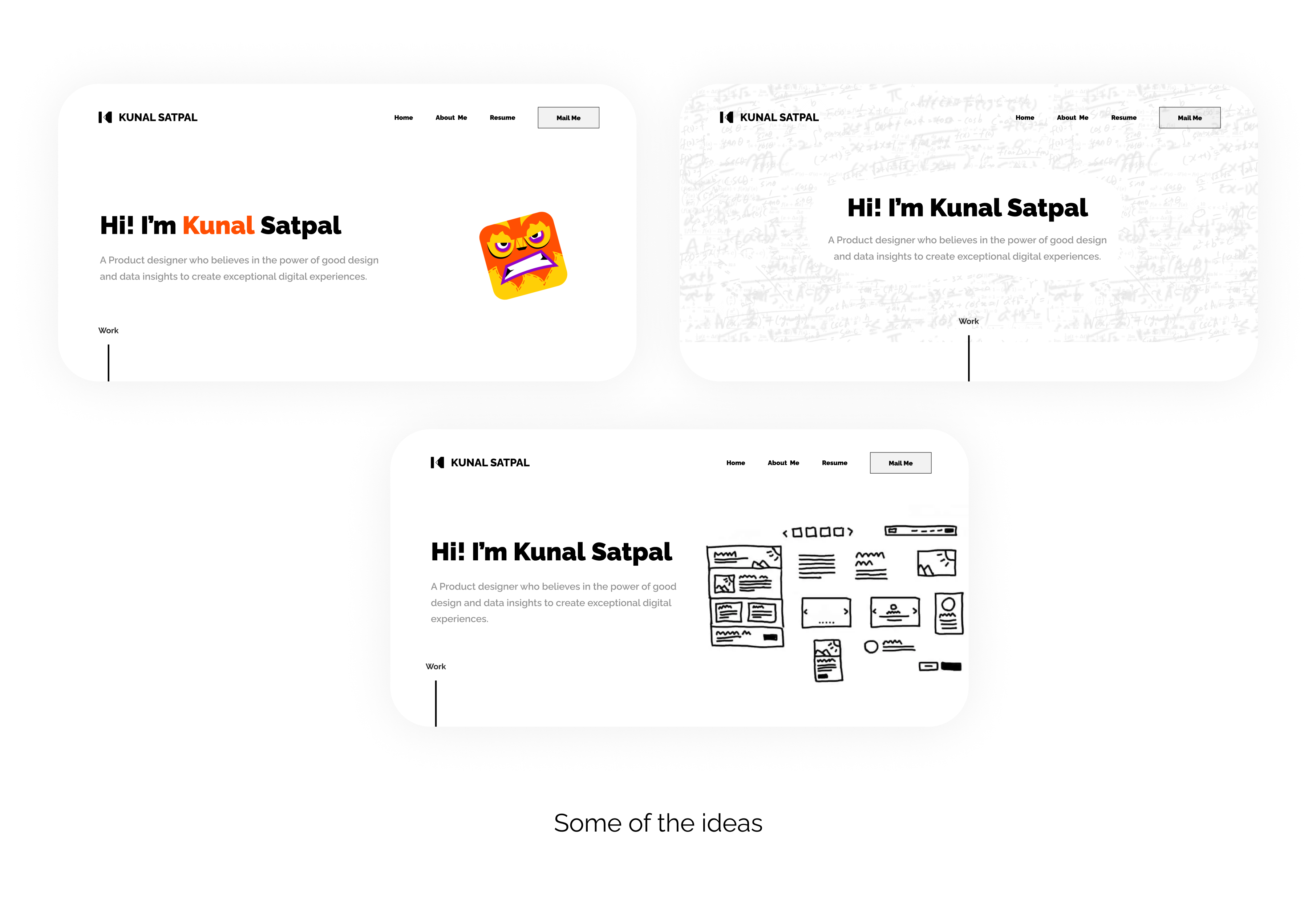 One day, as I was reorganizing my desk to make it more productive, it suddenly struck me. I realized that my desk contained everything I needed and also represented the kind of person I am. It was filled with games, books, notepads, pens, and coffee mug, all of which perfectly captured my interests and what brings me joy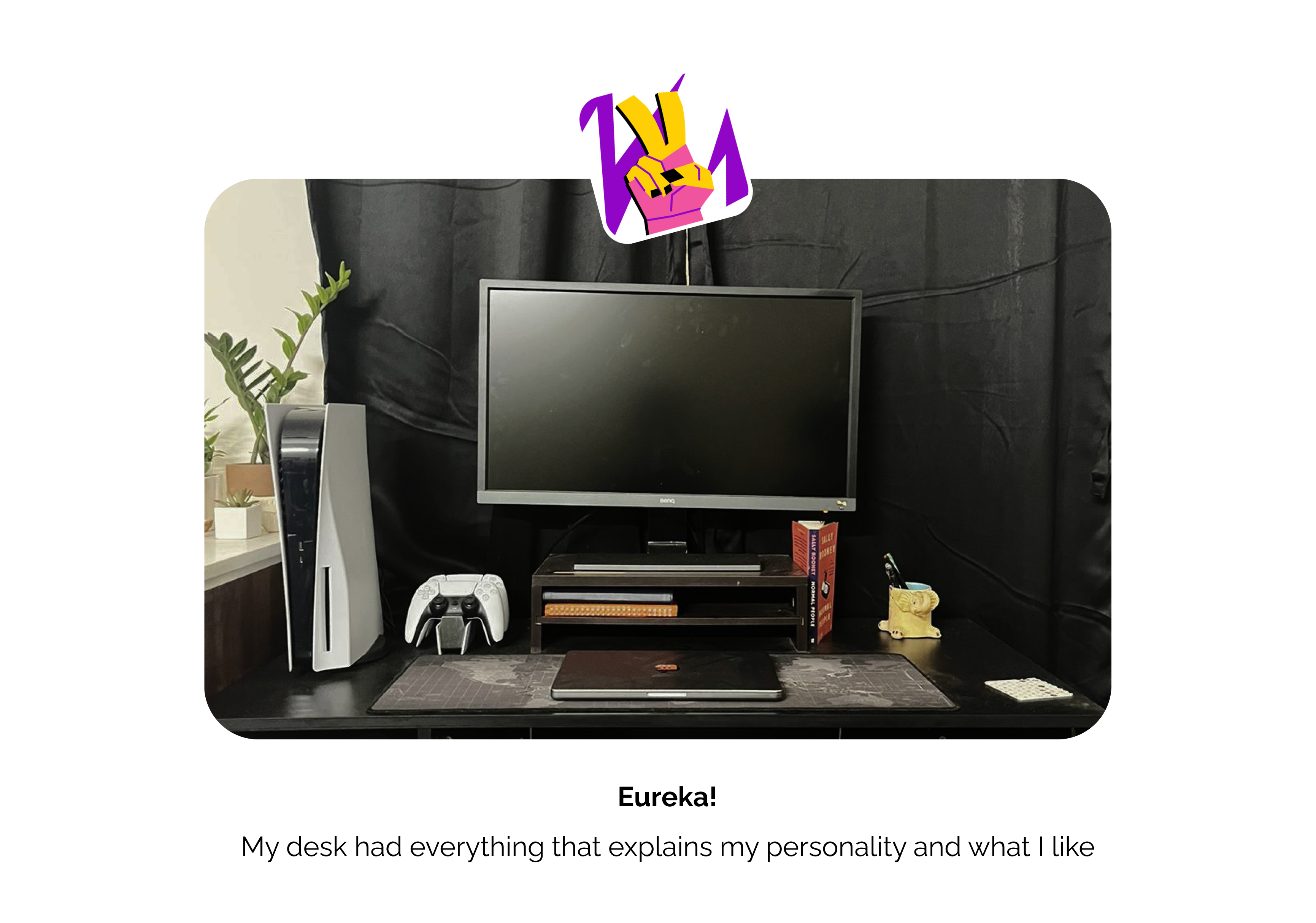 The New Home
During my exploration, I experimented with several variations of this idea. One concept involved showcasing a top view of a monitor that users could zoom in on while scrolling, creating an immersive experience. It was an exciting and unconventional approach that reminded me of the primary principle I established back in 2018: to keep my website simple.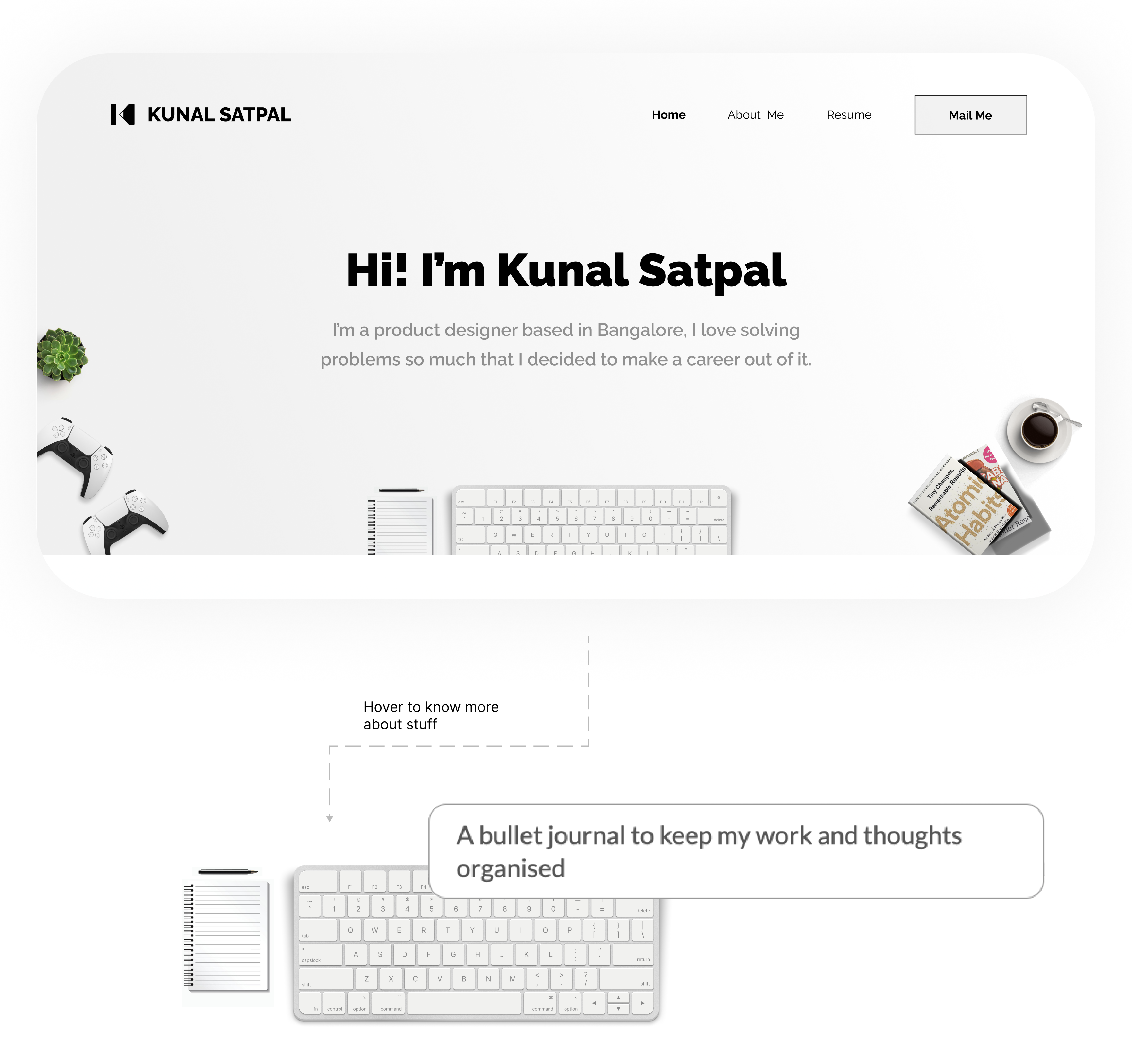 But we don't stop here
I wanted to go one level beyond and talk about what does all this meant to me, as if the idea sparked something. I knew my about page was a bit out dated. I had not looked at it since 2019. I knew what I needed to do now. UPDATE MY ABOUT PAGE
About Page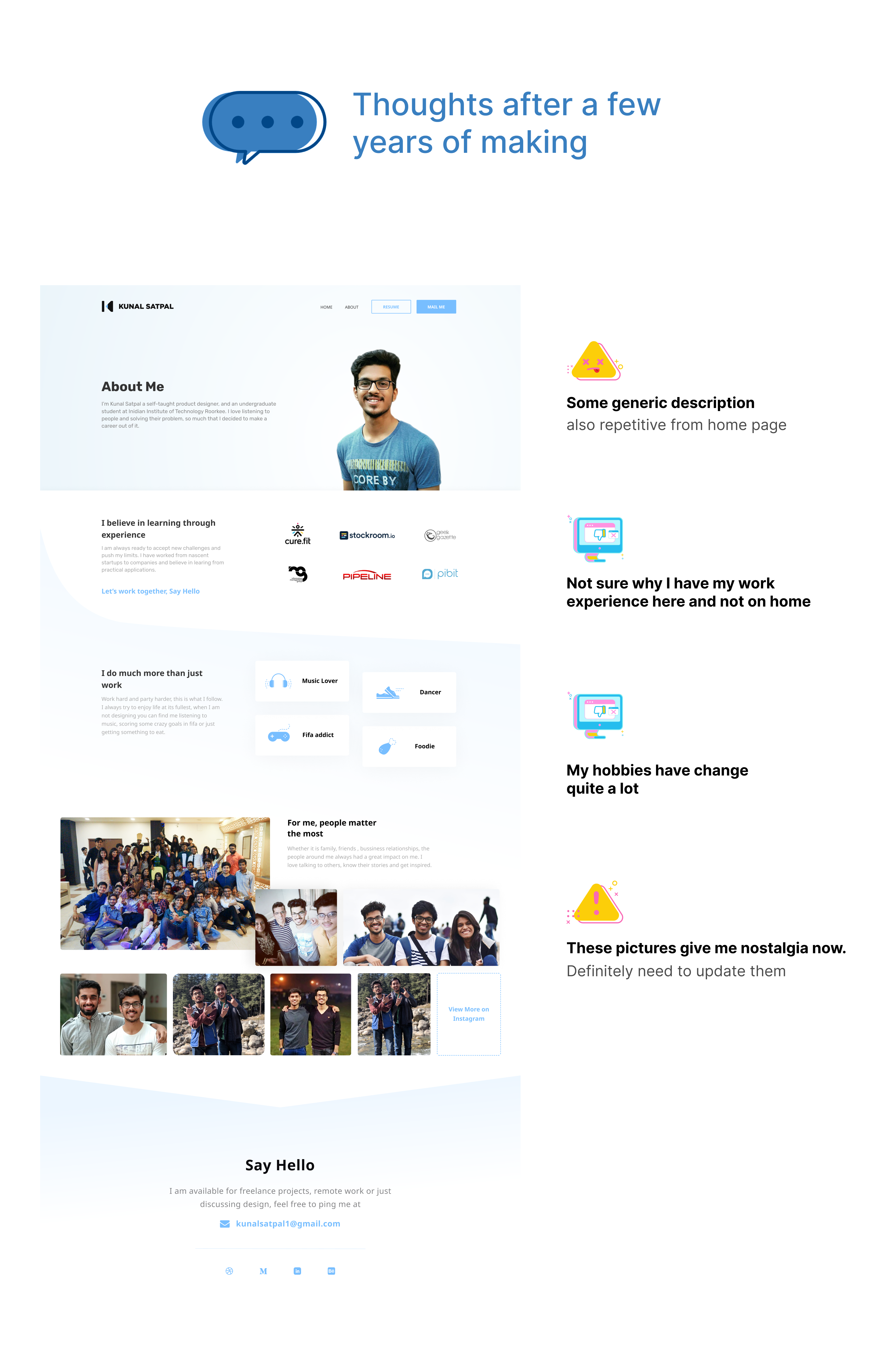 It became evident that I needed to start afresh and rebuild my about page from the ground level. I began by outlining the key aspects that were most important to me for the about page. I primarily focused on adding a lot about my hobbies and things outside work while making sure I touch base on them and go a bit in detail. The page story:
Life is more than work
Lift, read, play
Repeat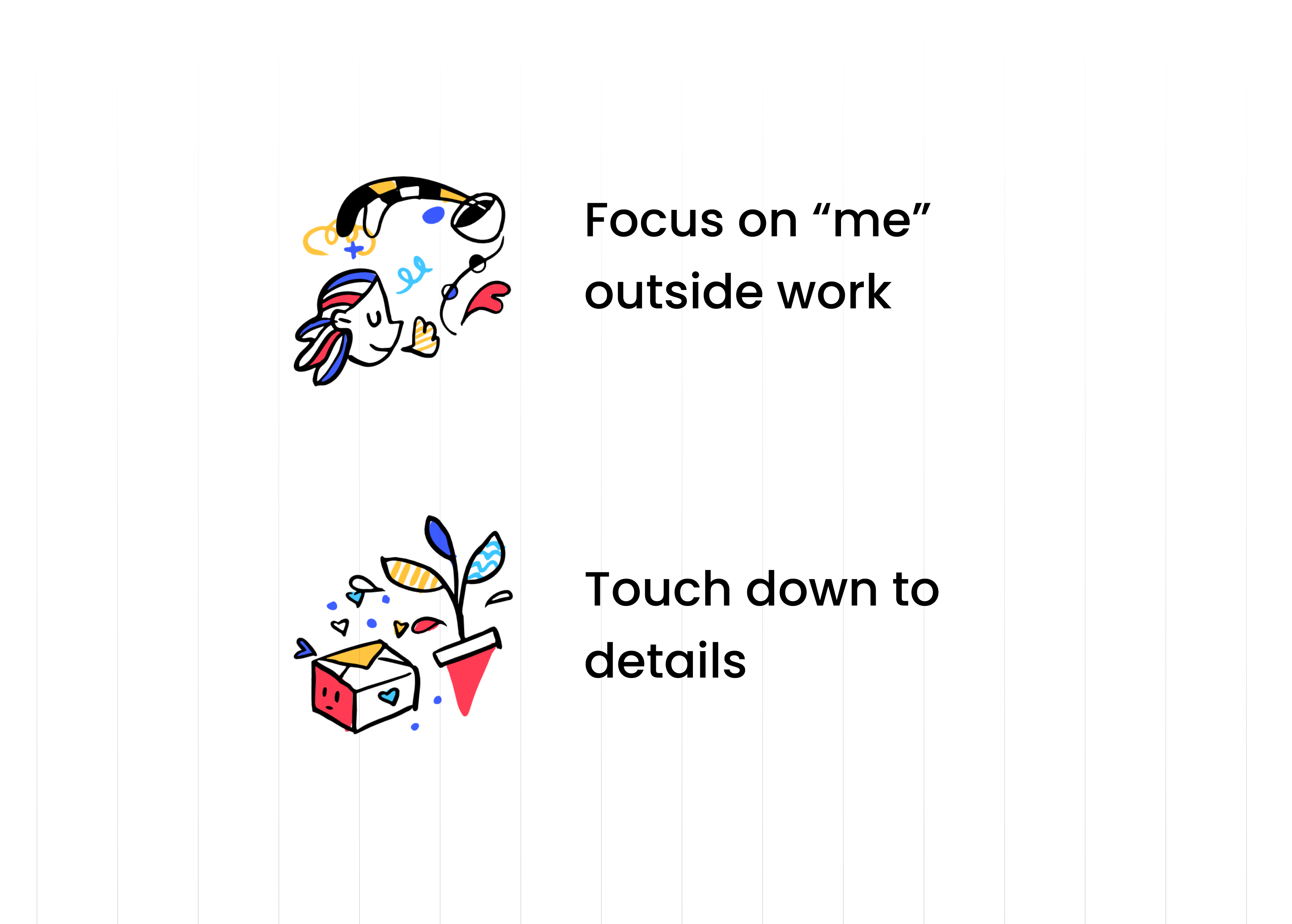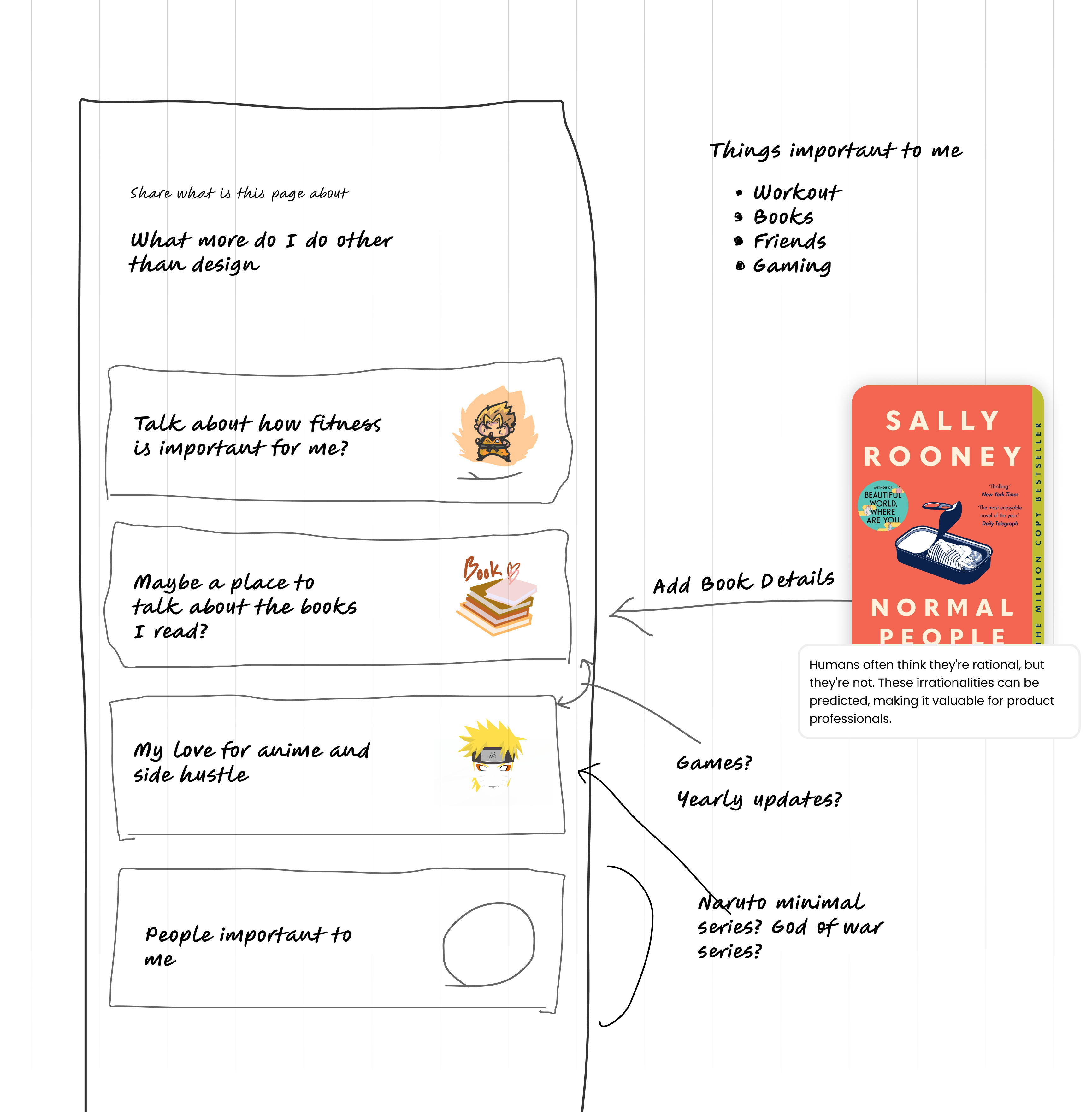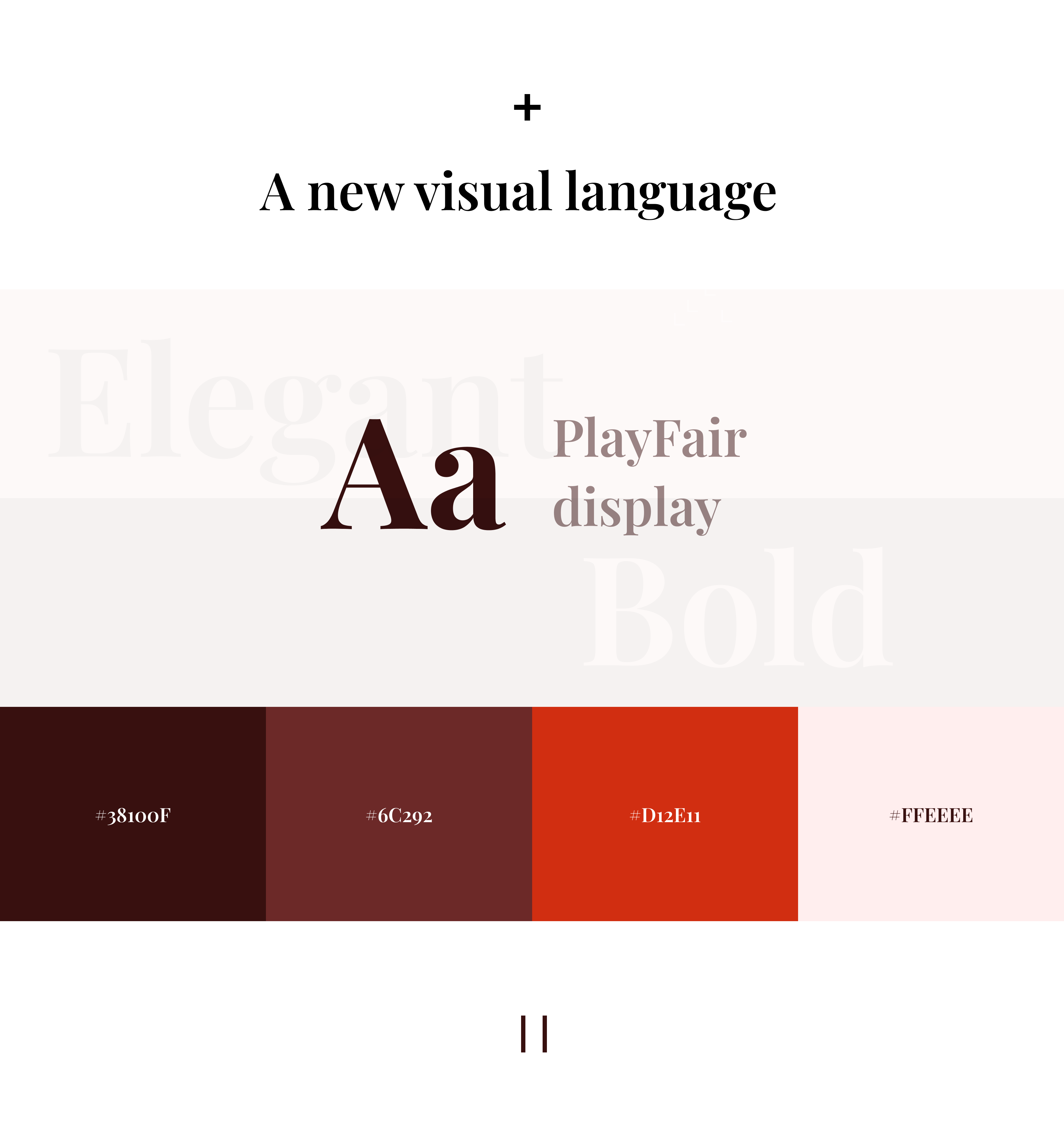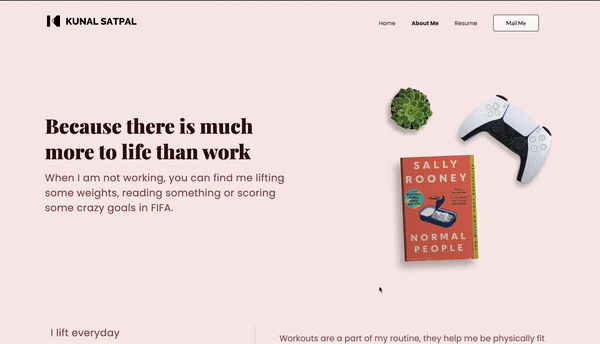 What's next?
Working on my portfolio website is a great learning experience for me, I learned a variety of skills from branding, design to development.
This website is still evolving. It excites me every time I look at data and try to figure out things that can be improved. There are a number of places where I know the experience can be improved mainly on analysing the effect of latest changes and where to take this forward.
Till then stay tuned :)